Yay!  It's Freebee Fridays time!
First of all,
Congrats to last week's winner:
You've received a free copy of "Trust and Betrayal" by Dani-Lyn Alexander.
If you'd like to find out more about Dani-Lyn, hop on over to her website http://www.danilynalexander.com/
.
Ok, I will admit I like the pretty blue shirts,
but I just can't understand this half-headed man stuff!
He's not half-headed.  It's symbolic.  It's so you can make him look like the man of your dreams.
Oh!  I think I understand, but I still think it's creepy.
Please, no half-headed covers this week.
.
Nope!  This week Romance writer extraordinaire Vonnie Davis is here! 
What's so great about her?
She's just great.
Trust me.  You'll love her!
Okay, happy face time.  Hello.
Oh, you look like a pleasant lady.
Come on in and have a seat.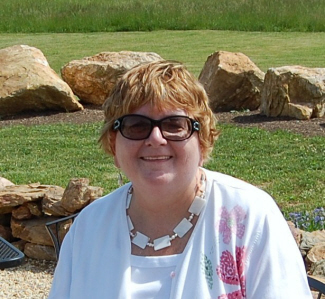 Ha!  Dani-Lyn told me you had blue hair.  I thought she meant you were old.
Is that your real hair? It's so long and luxurious! 
Well, yes, it is my own hair.
I'm so glad you like it.  Most Earthlings can't see the subtle highlights.
.
Wow, this is getting a little deep.
Dani-Lyn warned you about the little fire last week, huh?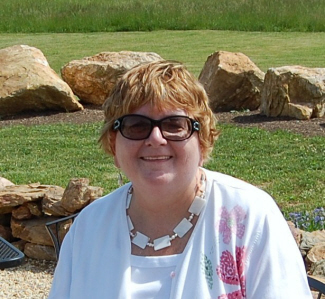 Shhhhh! 
Quiet Eaton, I'm working the alien here.
Well, Let's get down to business nice author lady.  Tell me a little about yourself.
.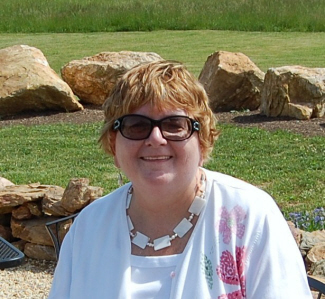 I'm known to my closest friends simply as "V".
.
Oh!  Like the TV Series about aliens?
.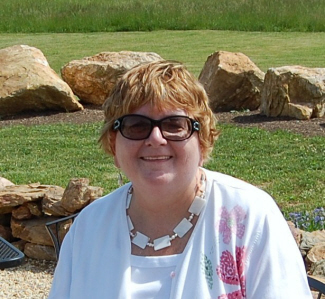 Umm, no, like "Vonnie"
.
Oh.
I never saw that show.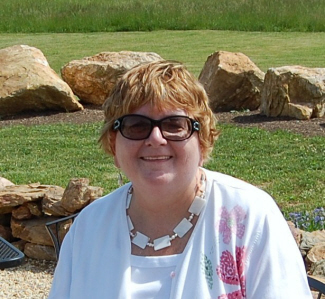 It's not a show… You know what, never mind.
I'm a choco-holic and caffeine addict. And I want to write the kind of books readers can't put down, storylines they think about when they're away from it and characters they want to revisit again and again.
So, do you?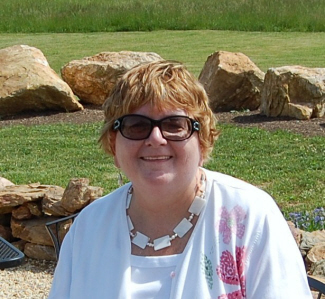 No, not yet, but hope
springs eternal for this old broad.
.
Old broad?
How old are you?
Hey!
You can't ask her that?
Why not?
It's rude!
.
You Earthlings are so odd!  Okay Vonnie err… "V" Why is your book good enough that I would want to take time away from plotting to destroy your meager little world?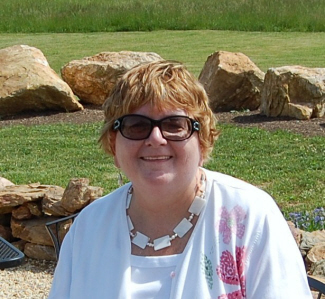 Oh, hon, ask my hero. He's the one who woke me up at night if I wrote a scene he didn't like. He'd act it out over and over, and then look at me and growl, "Now do you see why that crap you wrote won't work?" I was greatly sleep-deprived during the writing of this romantic suspense.
Wakes you up in the middle of the night?
It sounds like he has a Martian appetite.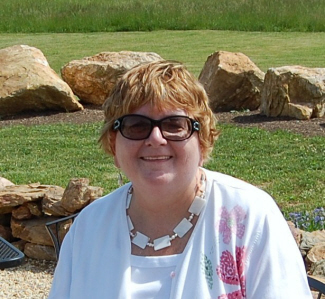 If that makes you happy, then yes! 
He definitely has a Martian appetite.
Okay, I'm still with you,
but why would I want to read this?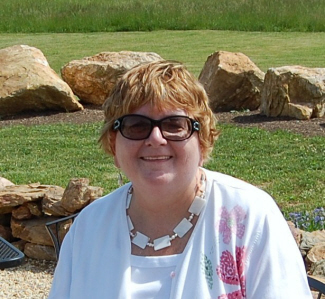 If you've ever dreamed of running through the streets of Paris from terrorists while wearing a thong and stilettos, or karate kicking two men in a bookstore while wearing said stilettos, or being arrested as a prostitute merely because you'd misspoken to an undercover policeman with your poor French or painting the shoreline of the Normandy coast while a handsome French government agent sunbathed next to you, then this is the book for you.
Do I even look remotely like a woman who's dreamed of these things?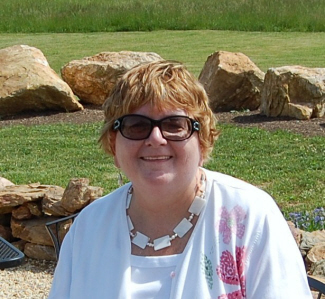 Well, I've heard you blue haired ladies have a wild side.
.
Yes, but I dream about blowing things up.
I want a book with explosions!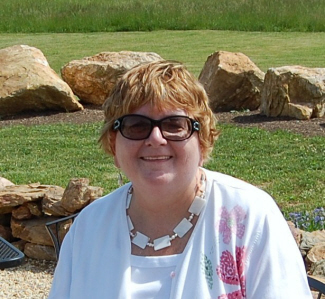 Then this is the book for you! In the opening scene my heroine unwittingly foils a terrorist's bombing attempt in the Louvre. To retaliate, members of The Red Hand bomb several cafés in Paris.
Yes!  Finally an author who isn't afraid to express their explosive tendencies!
Now I am interested.
Tell me more!
Alyson Moore is still reeling from her recent divorce. Finding your husband in the shower with another man tends to destroy your feminine identity. At her sister's insistence, she travels to Paris, something she's always wanted to do. Within two days of her arrival to the City of Light, she is put into the protective custody of a French agent, ten years younger than she. They are both pursued by the terrorists in almost non-stop adrenaline packed action. Things soon heat up between them, but more importantly, Alyson finds out she's stronger than she ever imagined.
There we go with the robotic response again.
Why do all you authors do that?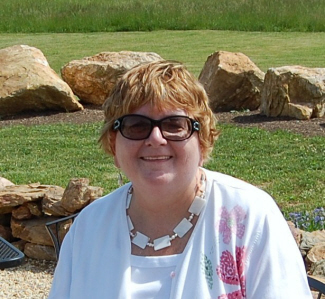 It's a human tendency. 
You have to cut us lower species a break. It sounds good though, right?
You said there was an explosion, right?
.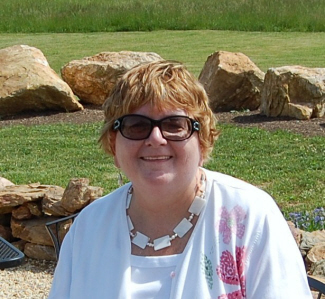 Yes.
Right in the beginning
Then yes!
It does sound good!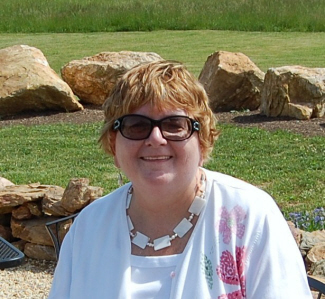 Does that mean you'll let me give a copy away? 
Yes!  As a matter of fact, you can give two books away!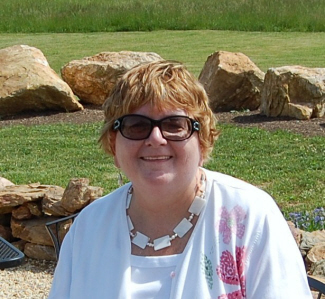 Great! 
I can also throw in a copy of "A Taste of Chocolate!"
Wonderful!
So we will have two winners this week!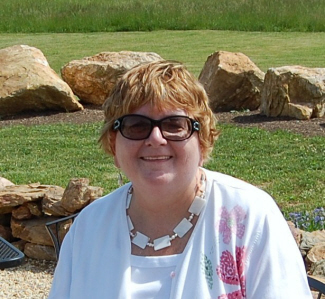 What a great idea!
.
.
Let's get rocking!  If anyone would like to win a free copy of
"Mona Lisa's Room" or "A Taste of Chocolate"
leave a comment below. We will choose a winner on Monday. Thanks Vonnie, and great job winning over the Little Blue Lady from Mars!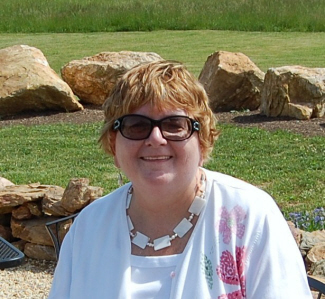 Whew!  That was exciting. 
Thank you so much for having me!
If you'd like to find out more about Vonnie Davis and her books, hop on over to http://vonniedavis.com/Home_Page.html
The Little Blue Lady From Mars © Jennifer M. Eaton.
Related articles