I think this is my favorite book in the Lux series so far. In this book, human Katy has been abducted by a sinister organization and alien Deamon has to save her.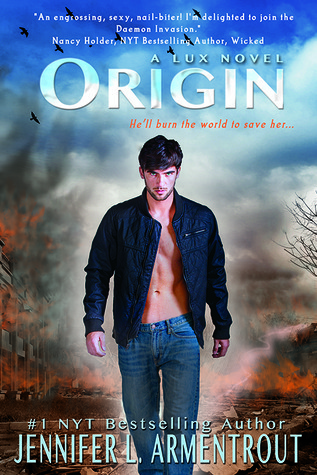 Origin ups the ante in so many unspeakable ways.
This is not the cute, fun story that Obsidian was. There is some serious sh*t going on here.
There is a HUGE cliffhanger in this book, but unlike the cliffhanger I mentioned  in Talon by Julie Kagwa, this one, being in the fourth book in the series, is fine with me. There is no way I would not read the next book anyway, and despite the huge OMG at the end, this book did feel finished.
I'm definitely looking forward to where this is going.
That ending – WOW– totally unexpected.