My oldest son reviews In the Shadow of the Dragon King.
I Wish I had a tape recorder on while he was reading over the past few weeks to catch all his comments along the way… Very refreshing as my picky reader has DNF'ed half the books I've given him lately. 
Apparently, he's very into knights and dragons … who knew?
---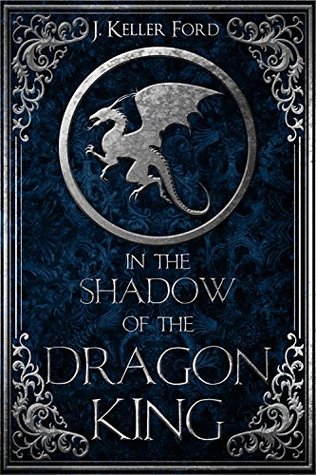 This book is about a realm called Fallhollow in a parallel universe to earth where there is a dragon called Einar that attacks the good kingdom of Hirth.
Meanwhile, on Earth, the Paladin David is summoned, but his good friends Charlotte is accidentally taken also, sending them on their epic journey to fight the dragon.
There is also this "main" character Eric who is not used to his full potential, much to my chagrin. (Because I was team Eric for the first half of the book) He is an honorable, brave young man, squire to the Epic Knight Trog (because Trog was pretty cool).
Trog was the best character in the book by the way… by far. Well, maybe a tie between Trog and Mangus – The larger-than-life mage dude. – Who is also underused. He is only in a few scenes of the book, but manages to stand out as pretty awesome.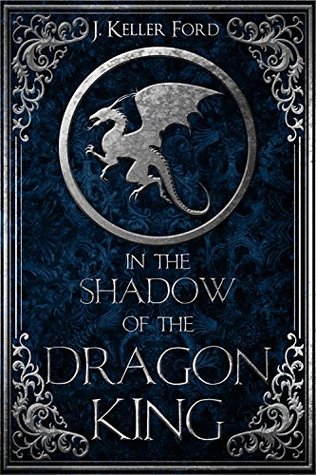 Back to Eric – I think he was underused because he seemed to be a main character in the book, but some of his chapters were a page long, where most of David's chapters were 10-20 pages long. What's up with that? Definitely wanted more Eric.
Charlotte, I felt for her. [Dude places his hand over his heart] I like how she was strong, and tried to reach for what she wanted, but kept going even when she was unjustly denied.
David at points annoyed me, especially when he was with Charlotte. Ugh. You like her, she likes you. Just get together already! [Dude shakes his chair enough to rattle the springs – I take that as being annoyed in a good way] What was awesome about David is that he can do spells! He can teleport and go invisible, which is everything I've ever wanted to do in my whole life, but he underutilized his abilities. I mean … there is a dragon chasing you. Don't run. Just teleport!!!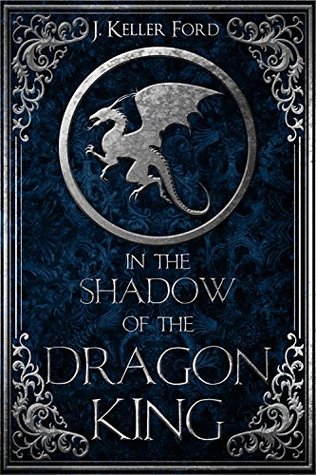 The overall plotline was good, but there were a few forced plot points. But they were miniscule enough (like the teleporting things) to not degrade my reading experience.
And Dragons! Let's talk about the dragon. I think that Einar was pretty, like, creepy and scary. He was Huge! Like, seriously, building size. You couldn't even describe him because he was crazy huge. But then you also had this tiny dragon (Mirth) who could fight the big dragon with lightniiiiing! So cool. [Insert several rambling comments about how cool the dragons were – mom couldn't type fast enough]
Shadow morphs were creepy. They scared me. And they were annoying because they would brush you with a sword and you had to have your flesh cut away. Trog was, like, cut up all over the place. Blahhhhh! That's nasty.
In conclusion, this book had dragons and knights and parallel universes that made me contemplate my human existence.
I give it a four out of five stars losing one half star for under using some great characters and losing another half a star because freaking teleport already!
But yeah, I really liked it a lot. I mean, dragons and knights, you know?
Next book please!
---
Rock on! Here's where you can pick up a copy of
IN THE SHADOW OF THE DRAGON KING
Purchase Links:
Google Play | BAM | Chapters | Amazon | B&N | Kobo | TBD | iBooks
---
About the Book: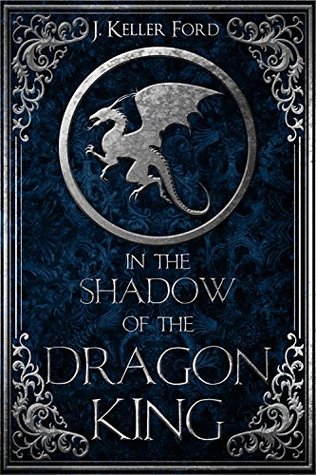 Seventeen-year-old, Eric, is a kick-butt squire to the most revered knight in Fallhollow. Well he would be if Sir Trogsdill allowed him to do anything even remotely awesome. Determined to prove his worth, Eric sets out to find the mythical paladin summoned to protect the realm from the evil lurking nearby.
Sixteen-year-old, David, spends his days collecting school honors, winning archery tournaments, and trying not to fall in love with his scrappy best friend, Charlotte.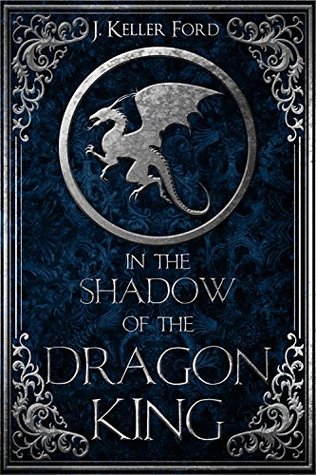 Right when things start to get interesting, he is whisked away to the magical realm of Fallhollow where everyone thinks he's some sort of paladin destined to fulfill a two-hundred-year-old prophecy. He's supposed to help kill a dragon with some sort of magic key. The same key that happens to adorn the neck of an annoying squire who's too wrapped up in proving himself to be much help to anyone.
With egos as big as the dragon they need to destroy, Eric and David must get over themselves, or watch everything they know and love, burn.
---
About the Author:
J. Keller Ford (known to all as Jenny) is a scribbler of Young Adult and New Adult speculative fiction. As a young Army brat, she traveled the world and wandered the halls of some of Germany's most extraordinary castles in hopes of finding snarky dragons, chivalrous knights and wondrous magic that permeated her imagination. What she found remains etched in her topsy-turvy mind and oozes out in sweeping tales of courage, sacrifice, honor and everlasting love.
When not torturing her keyboard or trying to silence the voices in her head, Jenny spends time collecting seashells, bowling, swimming, screaming on roller coasters and traveling. Jenny is a mom to four magnificent and noble offspring, and currently lives in paradise on the west coast of Florida with a quirky knight who was silly enough to marry her, and a menagerie of royal pets. Published works include short stories, The Amulet of Ormisez, Dragon Flight, and The Passing of Millie Hudson. IN THE SHADOW OF THE DRAGON KING is her debut novel and the first installment in the Chronicles of Fallhollow Trilogy.
 Website | Twitter | Facebook | Instagram | Pinterest |Goodreads
---
Giveaway Information: Contest ends June 17, 2016
CHICK HERE TO ENTER 
One (1) winner will receive a scrabble tile book cover charm (US ONLY)
Five (5) winners will receive a digital copy of In the Shadow of the Dragon King by J. Keller Ford (INT)