Glass Sword by Victoria Aveyard (Paperback) This is book two of the Red Queen series. It chronicles the search for more Red-blooded people with powers, hoping to find them before the new king, Maven, finds them first and kills them. We also see our Main character's struggle between her feelings for Cal and old feelings for the "nice" Maven she knew.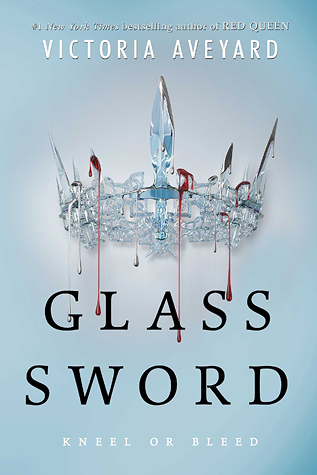 Unfortunately, I did not like this as much as Red Queen. We are introduced to a TON of new characters, and it is very hard to keep them straight at times. And when these characters started dying, I had trouble feeling Mare's pain because I didn't have time to get to know them.
Also, near the end, the author sets us up for the fight of the century, then something else happens instead. What happens is HUGE, but then someone else has the promised epic battle, and we never see it because Mare is wrapped up in what happened to her. For those who read it, yes, I understand why Mare would not have even seen that battle, but it still left me feeling cheated. Also, I was confused when there were two characters lying dead next to each other on the plane: One, who I saw die, and one was a total shock because they were absolutely fine the last time I saw them. I even went back to re-read to make sure I hadn't missed something.
Despite all these nits, I did enjoy the book. I just wish the ending battle didn't feel cheated to me. Love the hook at the end as well. This made for great banter at our book club.