Opposition by Jennifer L. Armentrout (Audiobook)
This is the final book in the Lux series, and boy does it go out with a bang! I really enjoyed this book a lot.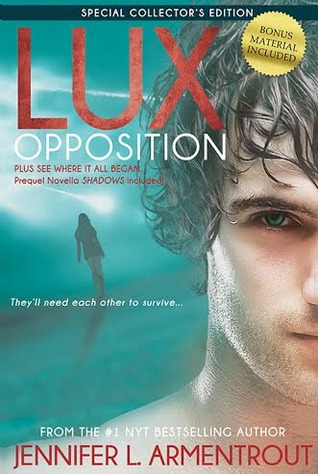 My only quibble is that we get to the epic battle scene-to-end-all-battle-scenes, and it is over really quickly and kind of anti-climatically. It was an interesting way for the battle to go, all things considered through all the books… but I guess I was looking for more.
Once the battle is over, we get a long look into the aftermath, and get a nice peak into the lives of all the characters that survived the series. There is one character that stands out as missing in the end. I would have been interested to see what happened there, but there is an off-shoot series in the Lux world that may deal with what happened to them.
So, overall, despite only kinda-liking the first book, I really ended up loving this series. If you are interested in contemporary alien stories, give this a try and do your best to get through the first book (And that is only because the main-character is purposefully off-putting in the first book) Once you are past the Daemon-hating phase, this series is a roller coaster ride of fun.