I read my first Jus Accardo book a few years ago, and she instantly landed on my auto-buy list. Accardo writes with a sense of urgency and a pacing that doesn't let up.
Infinity is not an exception to this rule.
Infinity deals with parallel dimensions, and a killer hopping from dimension to dimension, killing the same people in every dimension to wipe them out of existence.
Why, you ask?  Because he's stinking nuts! Well, sort of, anyway.
The bad guy is a great tortured soul, and you have to feel a little sorry for him, but not too sorry, since he is jumping around and killing people for no reason.
Our heroes in this story are two guys from the same dimension as the bad guy, trying to track him down and stop him.
Our female lead is his next target, and our heroes do their best to try to protect her (but they kinda don't do a good job, because things get worse before they get better.)
I wanted to get Infinity when it was first released, and now I'm kinda glad I waited, because book three just came out. And not to spoil anything, but Infinity ends on a big cliffhanger. It's not one of those "I wanna throw my book at eh wall" cliffhangers.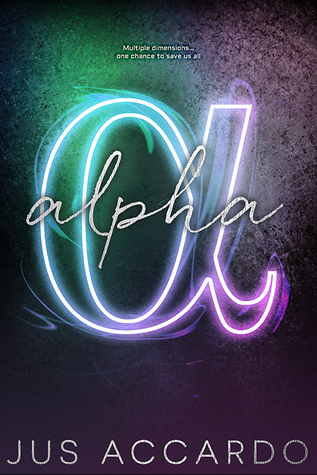 I did feel satisfied with the story as-is, but you don't get closure here, or any sense of a happily ever after.
If you want to know what happens, you will have to keep reading. But that's okay, because the entire series is now available. Now I can plow through the next few books without waiting.
(Well, I might wait for my book club to catch up, because we're probably going to want to read the series together.) I might not be able to wait though.