Several years ago, when I was having trouble with the plot of the book I was working on, I had a mentor tell me, "Write what you love." By this she meant to use things that I love, that I'm enthusiastic about, in my story. Not only did it help to fuel plot ideas, but I was more excited about what I was writing.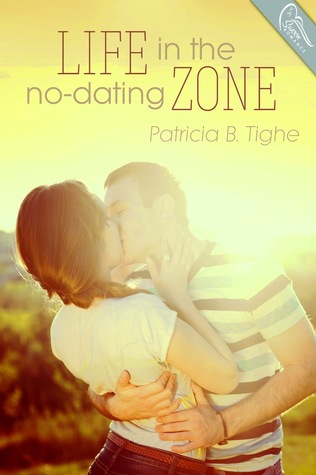 Since that time, I've practiced this advice with every book I've written, especially when it comes to my characters. Part of their personalities, interests, and hobbies are things that I enjoy. In my first published book with Swoon Romance, LIFE IN THE NO-DATING ZONE, my main character Claire loves Legos—just like I do. I was able to use details from my own experiences with Legos when I wrote the scenes where she is building. Like me, Claire also loves to go bowling, which some people think is pretty geeky. I used that to create story tension when a guy disses her for it.
 In my second book in the series, LIFE IN THE LUCKY ZONE, my character Berger sees the world in a pretty quirky way. I love finding the humor in life, and he's been one of my favorite characters to write because I've been able to let my goofball flag fly. I never worried about things being too weird. I just let him be as off the wall as he wanted. And it never hurts to laugh while you write. Plus, I've heard that my readers enjoy him too. 😀
 My third book, LIFE IN THE DANGER ZONE, which is due out in October, has a main character who loves reading mysteries—just like I do. And on it goes. When I incorporate things I love into my books, I'm able to include details that I wouldn't necessarily know if I didn't already enjoy the activity. And the details can make a story and characters more real for a reader.
---
About Patricia B. Tighe:
The mother of two grown sons, Patricia B. Tighe lives in West Texas with her husband and dog. She eats way too much pizza, drinks way too much coffee, and watches way too much NFL football. On the bright side, she also reads and writes teen fiction. She promises to include as much romance, angst, and adventure as possible in her books.
Catch up with the author on Twitter | Instagram | Facebook
---
About Life in the Lucky Zone (The Zone, Book 2)
Seventeen-year-old Lindsey Taylor lives a charmed life—always the lead in school plays, possessor of a healthy entourage and a hot boyfriend. But then she gets dumped and screws up her audition for the spring play. The Theater teacher picks Trey Berger, a gamer who irritates her by simply opening his mouth, to run lines with her. Could things get any worse?
Trey can barely tolerate Lindsey. It's bad enough their best friends are dating and he has to see Lindsey outside of school. Rehearse together? Trey would rather chill with his live-in grandmother who has Dementia.
As the semester continues, Trey discovers there's more to Lindsey than the persona she puts on for everyone else's benefit. And that Lindsey might be someone he could care about. A lot.
While Lindsey tries to change her luck and heal from the breakup, Trey slowly becomes her best friend. He makes her laugh and holds her when she cries. Could he possibly become something more?
---
---
You can find Fire in the Woods and Ashes in the Sky at all these awesome bookish places!
Amazon | Barnes & Noble | Book Depository | Kobo | Chapters Indigo! | iBooks | IndiBound |
---
Catch up with me on social media!