Throne of Glass by Sarah J. Maas –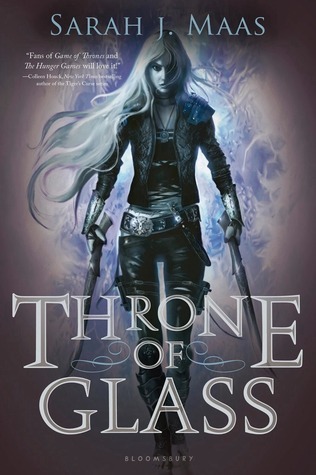 What would happen if a prince hired a female assassin to be his champion in a strange tournament concocted by his father, an unloved king? And what if all of the sudden the champions started being gruesomely murdered one by one outside the ring?
Mayhem ensues!
This is book one in a series, and is extremely loosely marketed as a Cinderella story (The only equivalent I could find were a ball and pretty gown of unknown origin, but other than that the similarities stop.)
I read this with my son, (Formerly known as the Monomaniacal Middle-Grade Reviewer)

He's 15 now. Can you believe it?
Anyway — he insisted I read it with him after he'd read the first 25 pages. We both enjoyed it immensely. Lots of action, intrigue, a mystery, and a love story.
Sorry, but there is a love triangle, but it is a pretty good one, as this triangle is a lot more believable than most. The Eaton family is team Chao (spelling?) But the prince is a pretty nice guy too.
I'd definitely recommend this book on many levels. Caution for younger readers on the violence, and my son (who has already read a few book ahead as I'm writing this) says that the violence only gets worse. (What can you expect? The main character is a trained killing machine.)
This is a smooth read with lots of potential for growth. It should be a great series!
Have you read Throne of Glass? What did you think?
You can find Fire in the Woods at all these awesome bookish places!
Amazon | Barnes & Noble | Book Depository | Kobo | Chapters Indigo! | iBooks | IndiBound |
---