The One (The Selection) by Kiera Cass (Audiobook)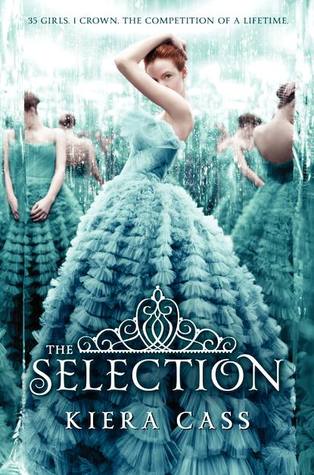 This is Book Three of THE SELECTION series. In book one, 35 girls enter a competition to marry the prince and become the future queen.
In book 2, THE ELITE the competition is cut down to four girls. In The One, those four girls battle it out, so to speak, to become "the one".
I loved book one, and I liked book two. Book 2 started to get a little political, which I didn't enjoy as much.
While the politics are still there in book 3, the author manages to make it a little more fun again, with a fluffy feel that I enjoyed so much in Book 1.
The author never tried to keep it a secret who would win this competition, but the ending of The One managed to surprise me. In some cases, I was disappointed. In some cases, I was shocked. I think some of my shock came from knowing there were two more books. Too much seems to have ended here for two more books, and I wonder if the author intended to finish the series here, but got cajoled into writing two more.
Anyway, there is no real reason to read the next two books after The One. This book definitely has a feeling of "The End". And where I was disappointed in part of that ending, I won't let the last 20 pages of the book ruin how much I enjoyed the ride to get there. And, yes, I will probably pick up the next two books. I'm curious if the author will be able to keep the momentum going in this wildly entertaining world, or if it will run dry now that "The Selection" part of the world is over.
---
---
You can find Fire in the Woods and Ashes in the Sky at all these awesome bookish places!
Amazon | Barnes & Noble | Book Depository | Kobo | Chapters Indigo! | iBooks | IndiBound | Google Play
---
Catch up with me on social media!