Mangus Chase by Rick Riordan (Ebook)
This is book one in a Norse god contemporary spec novel.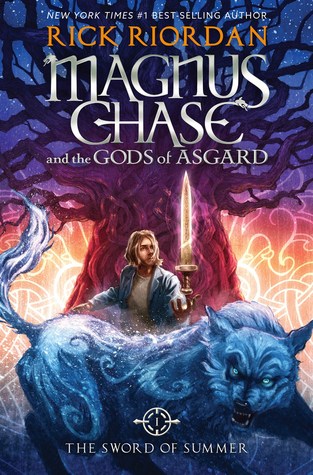 This was a book-club pic that surprised me from the first page. I really enjoyed the pace and the voice in this novel. I really felt like I was sitting down with Mangus as he told me his story. That being said… He story did fall into the ridiculous at times.
Part of me wondered if I was reading middle grade, but I guess you need to be a little ridiculous when you are dealing with mythology. I'm considering giving this book to my reluctant middle grade reader to see what he thinks. (note: he actually is enjoying it)  This book was very good, but with jumping from place to place so much, and the almost silliness of some of the situations as the book unfolded, my original enthusiasm began to wane. And at one point, our hero kills two people – er… things—that I don't think really needed to be killed, and I think this was out of character.
So, overall, I'm going to give this book three stars. I did enjoy it. It was totally readable, with great writing and a great voice… but some of it seemed a little too middle grade for my reading tastes. If I loved talking inanimate objects and talking animals I probably would have given the book four stars, subtracting one for the unnecessary deaths.