About the Sky Throne by Chris Ledbetter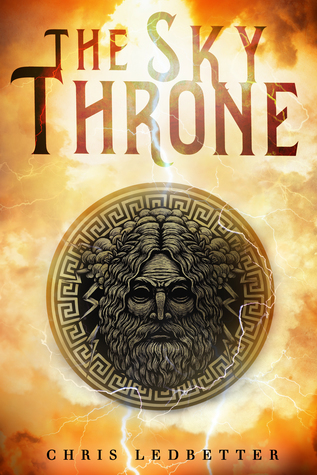 By every standard heretofore devised, Mount Olympus Preparatory Academia sat high atop the Pantheon League in both academics and athletics. Recent events, however, have caused a massive split, leading Kronos, Son of Gaia and Ouranos, to found Othrys Hall Academy to the south of its predecessor.
"Othrys," Kronos said, "Will be the shining beacon on the hill, the lighthouse that guides our students home to knowledge and enlightenment. We will extract everything that was positive about MO Prep. And we will leave to rot all the aspects that simply don't work. This is about giving students and their parents a better choice. If one school isn't working for our students, if it's failing, why punish the student? Why not give them a better option?"
When our reporters interviewed Ouranos, current headmaster for Mount Olympus, he had this to say, "It's sad the way Kronos' thirst for power and self-gratification led to the sowing of lies and disinformation such that our once strong and proud faculty has splintered. Along with my daughter, Rhea, we will rebuild our academia into a galactic powerhouse once again. That begins with our current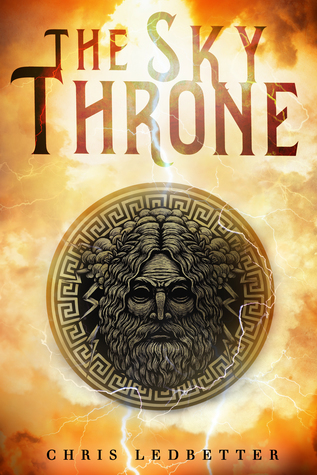 student body. One student at a time. The dawning of a new revolution."
The High Temple of China and the Two Rivers Senior Edubba of Sumeria now battle to ascend to the top spot in the Pantheon League in academics. The Celtic Academy of the Emerald Isle, Yggdrasil Institute of the Nine Realms, and the Aztec Coatepec Calmecac should challenge for athletic supremacy, if neither Othrys Hall nor Mount Olympus Prep can regain what was lost and return to greatness. Time will tell. Stay tuned for more developments.
______________________________________________
About the author:
Chris Ledbetter grew up in Durham, NC before moving to Charlottesville, VA in 11th grade.
After high school, he attended Hampton University where he promptly "walked-on" to the best drum line in the conference without any prior percussion experience. He carried the bass drum for four years, something his back is not very happy about now.
After a change of heart and major, he enrolled in Old Dominion University and
earned his degree in Business Administration. He's worked in various managerial and marketing capacities throughout his life. He taught high school for six years in Culpeper, VA, and also coached football.
He has walked the streets of Los Angeles and New York City, waded in the waters of the Atlantic and Pacific oceans, and climbed Diamond Head crater on Hawaii and rang in the New Year in Tokyo, Japan. But he dreams of one day visiting Greece and Italy.
Website | Facebook | Twitter | Pinterest | YouTube | Goodreads
____________________________________________
About The Sky Throne
Duality dwells at every turn, and an adolescent Zeus will learn that all too well when Hyperion attacks his family on Crete.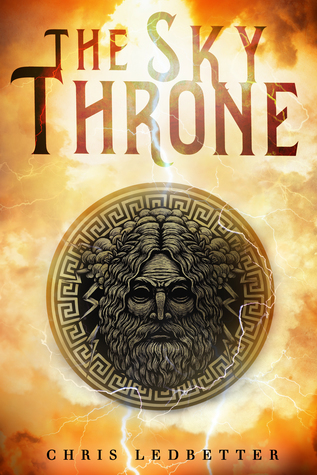 When the dust settles, his mother is unconscious and his best friend left for dead.
Stacking epic insult upon fatal injury, Zeus discovers the woman who raised him is not his biological mother. But to ensure her safety while she recovers, a heavy-hearted Zeus leaves her behind to seek answers at Mount Olympus Preparatory Academia.
Zeus embarks on a quest to discover who ordered the attack on his home, avenge the death of his friend, and find his birth mother. When some of his new schoolmates vanish, Zeus's quest is turned upside down, and the only way to make things right is to access the power of The Sky Throne, confront a most dangerous enemy, and take his life back.
On his way to becoming king of the Greek gods, Zeus will learn to seize power, neutralize his enemies, and fall in love.
"Destined to have a sequel or two, young teens will appreciate the story, and teachers will appreciate that it instructs readers about the pantheon of gods."–Kevin Beach, VOYA Magazine
Find it: Goodreads | Amazon | B&N | TBD | iBooks
________________________________________________
Giveaway Details:
1 winner will receive a 1 month subscription to Owl Crate, US Only.