If I had a choice to live in a book world, it would have to be at Hogwarts from the Harry Potter series. How could anyone not want to visit the Room of Requirement!? Even without it, having access to Hogwarts' library (including the restricted section!) would have won me over. I could also spend hours in the Gryffindor Common Room, sitting in some comfy chair in front of a roaring fire, with my laptop, and a head full of story ideas. (The ghosts would be a plus!)
Harry Potter's world has been a great teaching example for me as an author. Two of the main reasons the series did so well was because of author JK Rowling's wonderful world building and her portrayal of such loveable characters. They're aspects I try to perfect in my own writing.
She created a fantastical setting filled with small details and descriptions that paint a gorgeous picture in our minds. Will we ever climb a stone staircase and not think of the shifting staircases of Hogwarts? Can you ever walk past an old portrait of some guy with white fuzzy hair and not imagine it moving? Using these examples as inspiration, I look for details to add to my own writing and hope for a bit of that same magic!
And though her characters are underdogs, their quiet bravery always shines through, doesn't it? Insecurities and doubts plague them just like they do us, but it makes them instantly relatable and easy to root for. Using that as my template, I try to balance my own characters' vulnerabilities with their strengths and hope I make them even half as likeable as JK Rowling's unforgettable cast.
If I ever find something lacking in one of my scenes, all I have to do is whip out one of her books and lose myself in several chapters. Harry Potter is always the perfect inspiration!
---
ABOUT SOULMATED:
Two souls. One fate.
Eighteen-year-old Liam Whelan is a prince of an Irish empath family. All signs have pointed to Liam being the one who can bring his family into prominence by expanding his power. All he needs is his soul mate. Though no one is sure what Liam will become once soulmated, Liam's father has dragged the family all around the world, following vague psychic visions. They settle in a small North Carolina town and focus on the most promising target, but Liam, tired of disappointment and weary of his father's obsession, finds understanding in the captivating eyes of the girl next door.
Indian American Laxshmi Kapadia lives under her very traditional and overprotective mom's thumb. As she finishes her junior year of high school, Lucky's mom issues an ultimatum: go to college as a pre-med student and become a doctor, or have her marriage arranged. Freedom was never so tempting when the gorgeous and charming Irish boy moves into her neighborhood.
As drawn to her as Liam is, could Lucky be The One? And if she's not, will he be able to give her up? When a dark and ancient group seeks to interfere, Liam knows he has to protect Lucky at all costs, but when it comes to fate, sometimes choosing your own isn't always easy.
Get your copy here!
Amazon | B&N | Book Depository | Kobo | Google Play | Books-a-Million
---
About Shaila Patel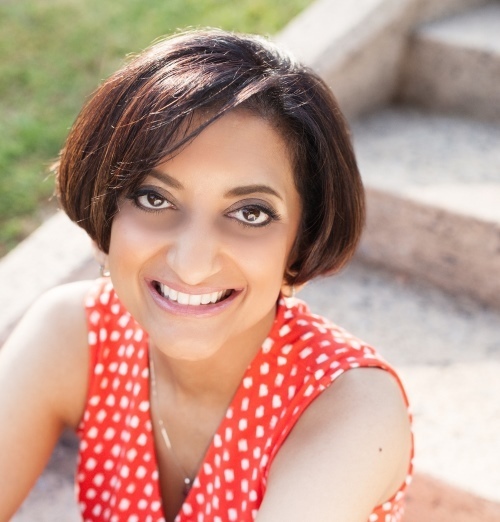 As an unabashed lover of all things happily ever after, Shaila Patel is a member of the Romance Writers of America, and her debut novel SOULMATED won first place in the Young Adult category of the 2015 Chanticleer Book Reviews Paranormal Awards. She's a pharmacist by training, a medical office manager by day, and a writer by night. She enjoys traveling, craft beer, tea, and loves reading books—especially in cozy window seats. She loves to connect with readers. You can find her online at:
Website | Facebook | Twitter | Instagram | Pinterest | Goodreads